Faith Lutheran Church
of Rotonda West
Listening + Caring + Serving

JOIN US FOR WORSHIP:

One Service SUNDAY at 9:30 AM IAN UPDATE Our prayers are with all who have experienced loss during this storm.
John 14.27 Peace I leave with you; my peace I give you. I do not give to you as the world gives. Do not let your hearts be troubled and do not be afraid.
Many are without electricity, water, and internet/phone service.
Once you are secure, please help your neighbors. We will get through this together.

Sunday UPDATE October 2, 2022
Power is still out at the church. Water service has been restored.
THE OFFICE WILL BE CLOSED ON MONDAY.
Tuesday the office will be open at the normal time, it may close early if there is no power.
Tuesday the Men of Faith will have breakfast at Stefano's if Open. I will check on Monday, check back here for an update.
The camper ministry may be making Lunches on Tuesday, if you have questions please contact our coordinator.
+Pastor Brian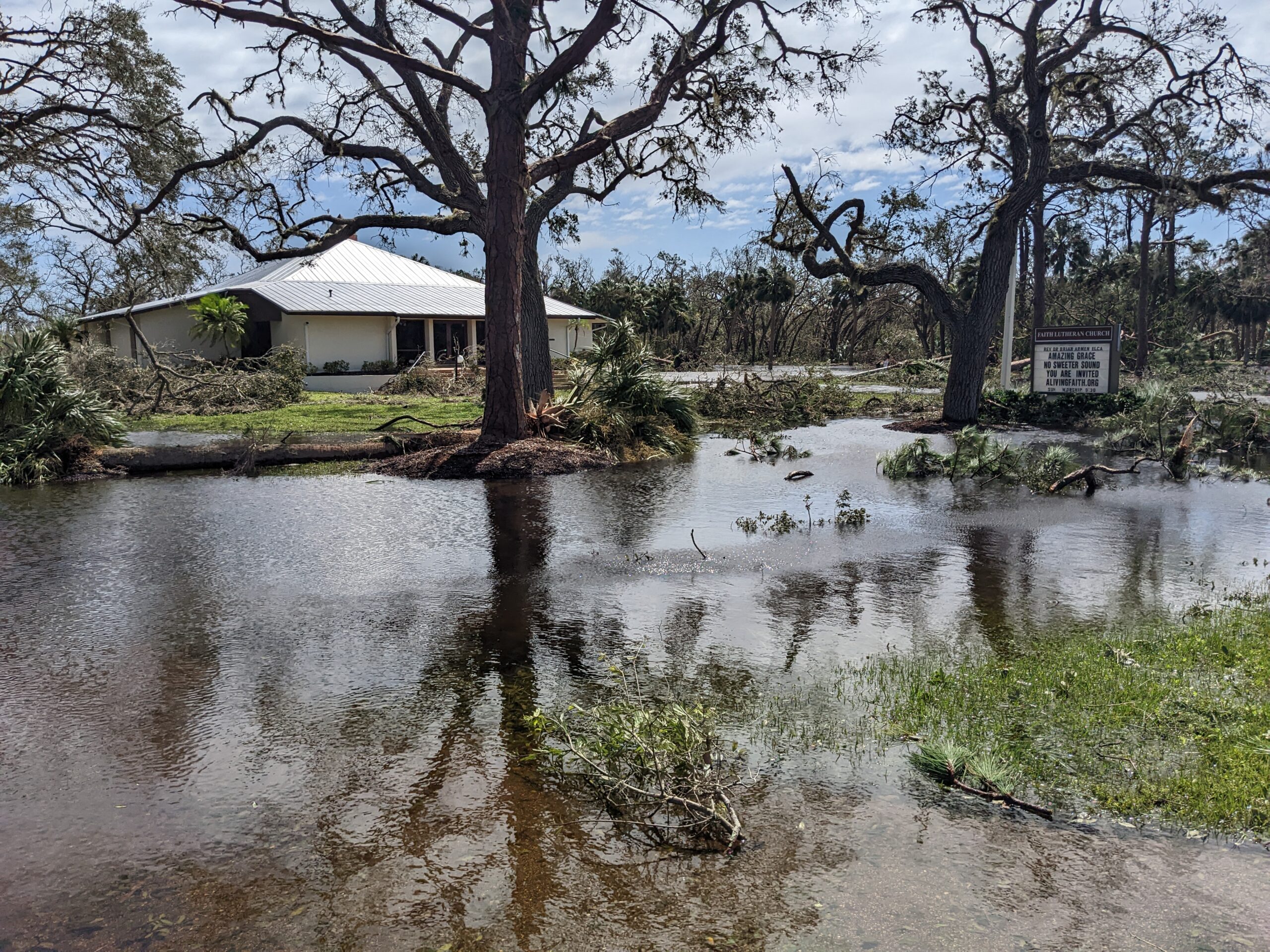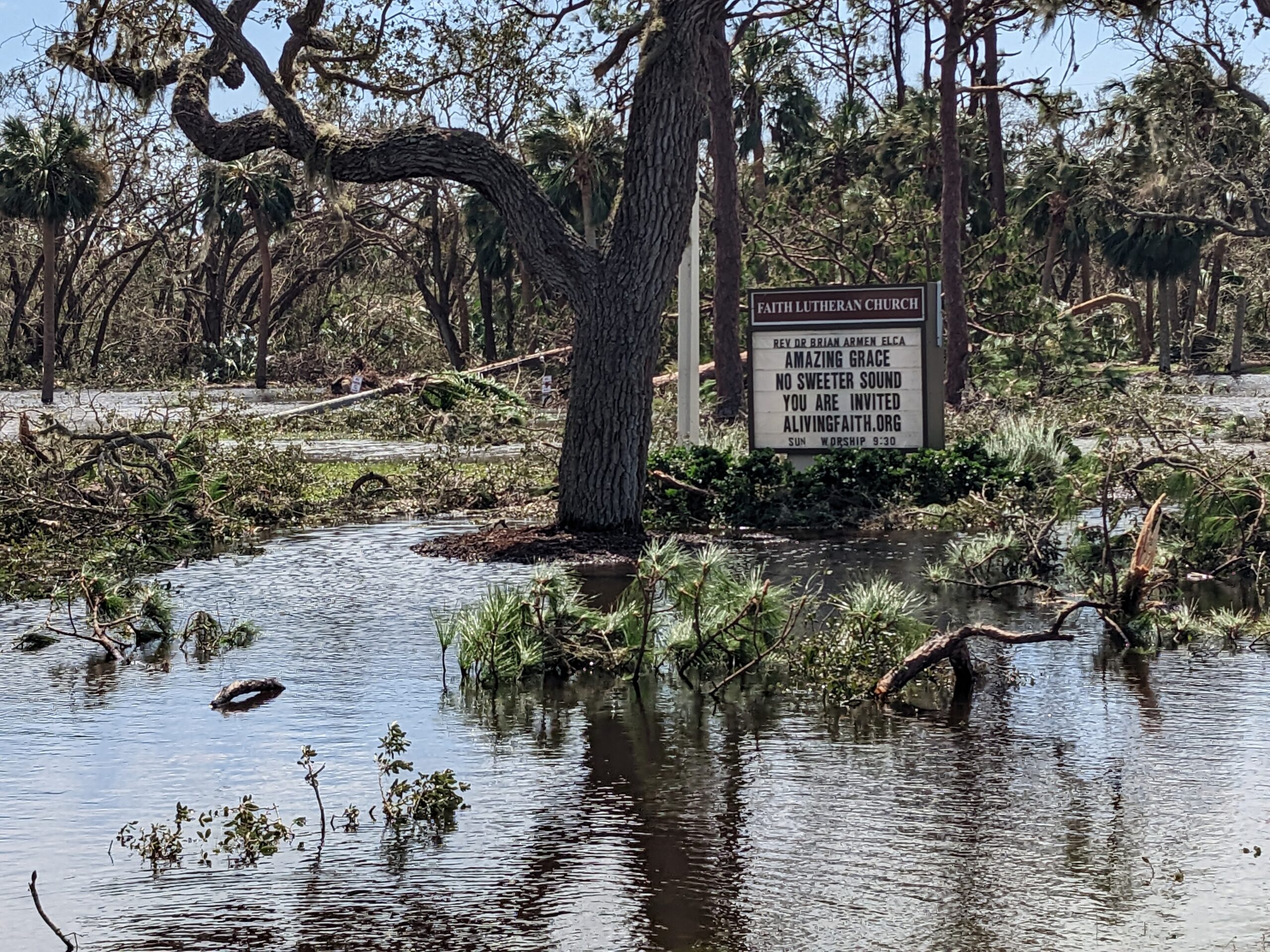 Psalm 3

on October 4, 2022

​5I lie down and sleep; I wake again, for the LORD sustains me. 6I am not afraid of ten thousands of people who have set themselves against me all around. 7Rise up, O LORD! Deliver me, O my God!
Faith Lutheran Church of Rotonda West, living and growing through God
We extend our whole hearted welcome to all who worship with us, for we believe that everyone who enters our doors is God's guest. Join us for worship and experience the Lord in an atmosphere of love and fellowship.

Our Core Values
Marked with the cross of Christ forever, we are claimed, gathered and sent for the sake of the world. With our hands, we do God's work of restoring and reconciling communities in Jesus' name throughout the world.
Claimed by God's grace for the sake of the world, we are a new creation through God's living word by the power of the Holy Spirit;
Gathered by God's grace for the sake of the world, we will live among God's faithful people, hear God's word and share Christ's supper;
Sent by God's grace for the sake of the world, we will proclaim the good news of God in Christ through word and deed, serve all people following the example of our Lord Jesus, and strive for justice and peace in all the world.
Find Us
551 Rotonda Boulevard West
Rotonda West, FL 33947
Phone: 941-697-3313
Fax: 941-697-0567
E-mail: office@alivingfaith.org